Driving for the premium tiers of ridesharing services like Uber Black and Lyft Lux requires a vehicle that deftly blends comfort, style, luxury, and performance. At the premium rideshare tier, passengers expect not just a ride but an experience and a comfortable, hassle-free journey. 
Looking for the right vehicle? Find out about a luxury vehicle's background with 50 vehicle history reports per month with a Bumper subscription!
We've researched various models of luxury cars. These are the top 10 vehicles that will elevate your passengers' experience and earn you a coveted five-star rating.
1. Mercedes-Benz S-Class
The Mercedes-Benz S-Class is a full-size luxury sedan known for its luxurious interior, focus on comfort, and high-end technology that has been at the top of its class for decades. 
Luxury & comfort: Iconic for its opulent interiors and smooth ride.
Performance: Efficient engines that combine power and economy (including a turbocharged inline-six, a twin-turbo V-8, and a plug-in hybrid).
Safety: Cutting-edge safety technologies for a secure ride.
Passenger experience: Ambient lighting, plush seating, ample legroom, and a quiet cabin.
2. BMW 7 Series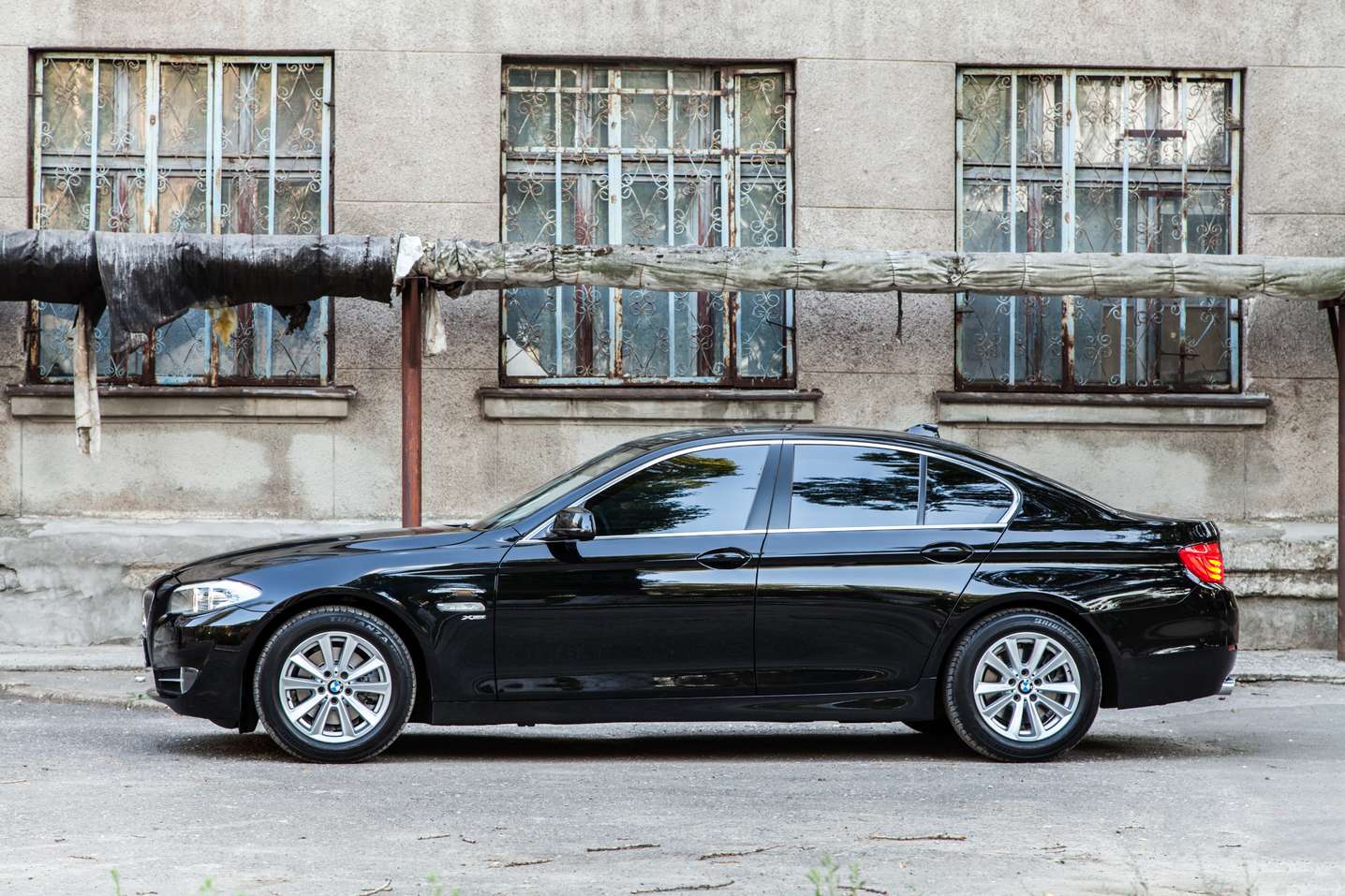 George Dolgikh/Shutterstock.com  
The 7 series is another full-size luxury sedan and one of the S-Class' top competitors,  best known for its sporty handling, luxurious interior, and advanced technology.
Luxury & comfort: Known for advanced tech features and luxurious amenities, including a digital instrument cluster, a head-up display, and a widescreen infotainment system.
Performance: Dynamic driving experience with efficient fuel economy.
Safety: Includes an array of safety features:  Active Blind Spot Detection and Frontal Collision Warning. 
Passenger experience: Generous space, premium materials, and heating, cooling, and massage functions on the seats.
3. Cadillac Escalade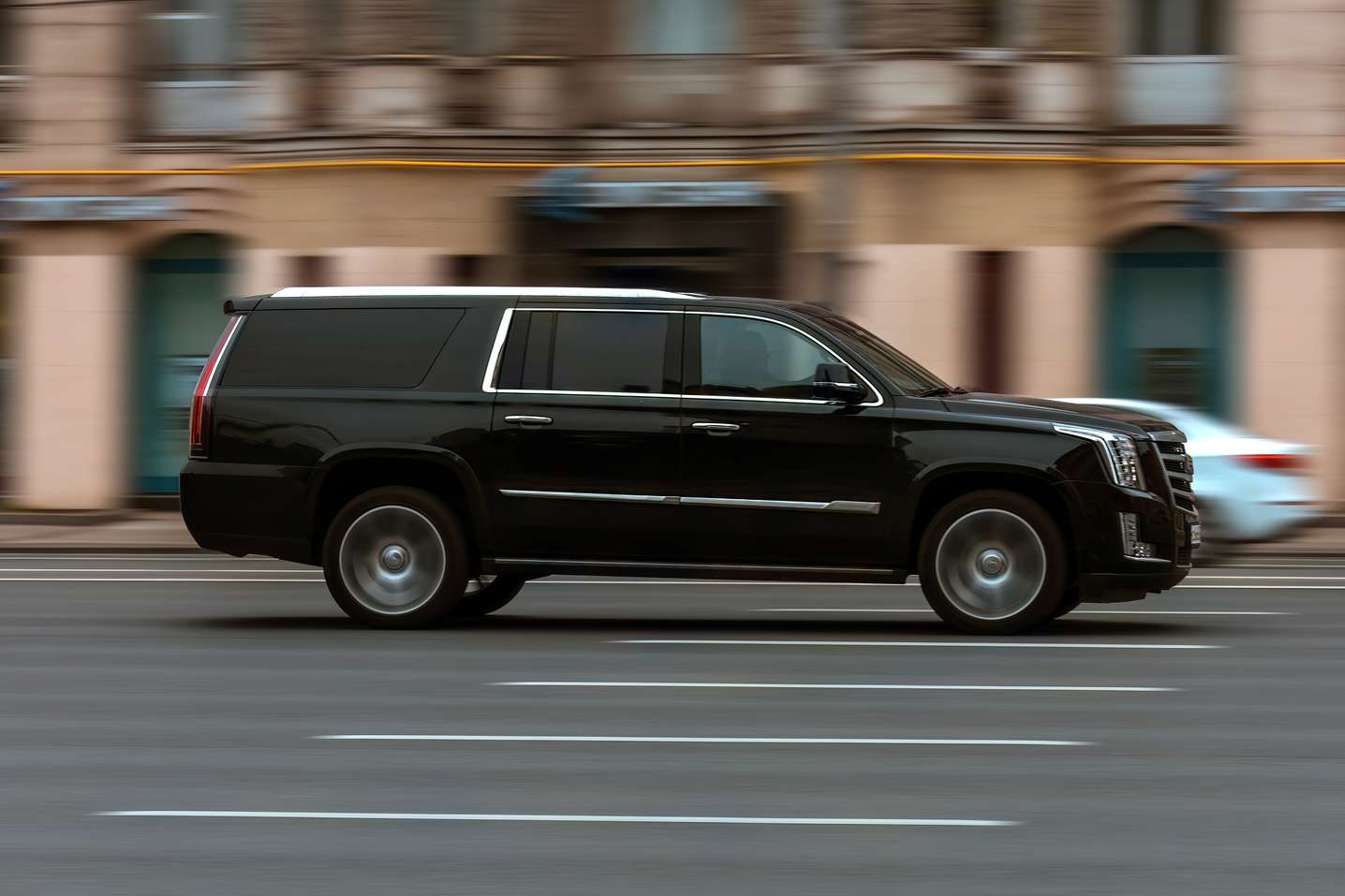 Haggardous50000/Shutterstock.com  
A large luxury SUV that has been in production since 1999, the Escalade is Cadillac's flagship SUV,  best known for its powerful engine and spacious interior.
Luxury & comfort: Distinctive American luxury, spacious, and well-equipped.
Performance: Features a powerful 6.2L V8 420 horsepower engine, smooth transmission, and moderate fuel efficiency.
Safety: Enhanced safety technologies, including advanced driver assistance features like adaptive cruise control and automatic emergency braking.
Passenger experience: Luxury seating, advanced infotainment, and a refined atmosphere.
4. Audi A8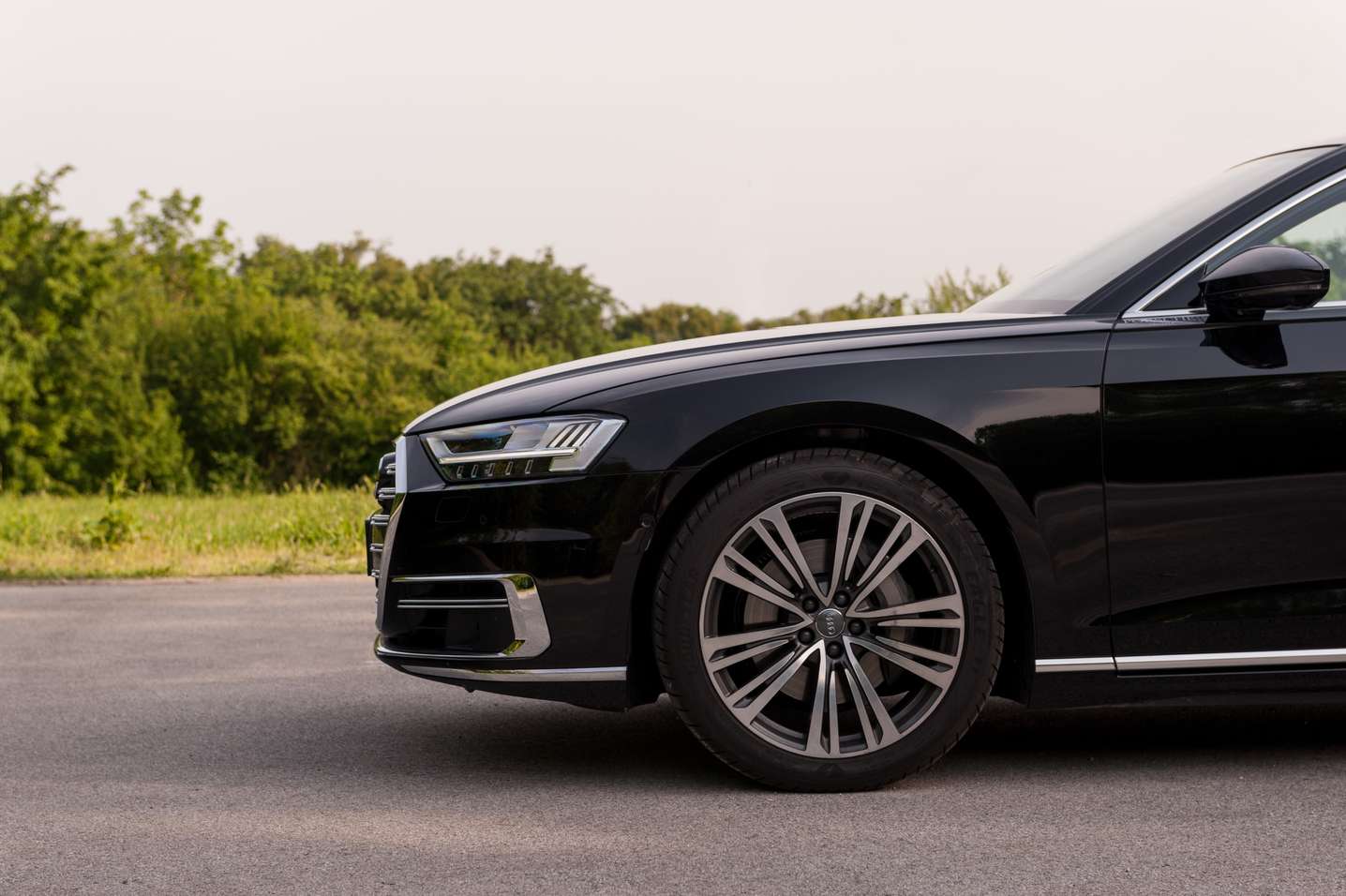 Domagoj Kovacic/Shutterstock.com  
Audi's flagship luxury sedan, Audi A8, is best known for its sleek, sophisticated design and high-quality materials and finishes.
Luxury & comfort: High-end materials and meticulous craftsmanship.
Performance: Balanced handling, power, and fuel efficiency, available with either a turbocharged V6, a plug-in hybrid V6, or a turbocharged W12 engine.
Safety: Equipped with Audi's top safety innovations with a five-star overall safety rating from the NHTSA.
Passenger experience: Noise insulation, customizable climate control, and advanced entertainment systems.
5. Lexus LS
The LS is one of Lexus' signature vehicles and has been in the lineup for Toyota's luxury division since the brand's debut in 1990.
Luxury & comfort: Synonymous with silent cabins and plush comfort.
Performance: Adequate power combined with hybrid efficiency, powered by a twin-turbocharged 3.4-liter, 416 horsepower V6 engine.
Safety: Enhanced safety features are a hallmark, earning a Top Safety Pick+ rating from the IIHS and a five-star safety rating from the NHTSA.
Passenger experience: Refined interior, ample space, and intuitive tech.
6. Tesla Model S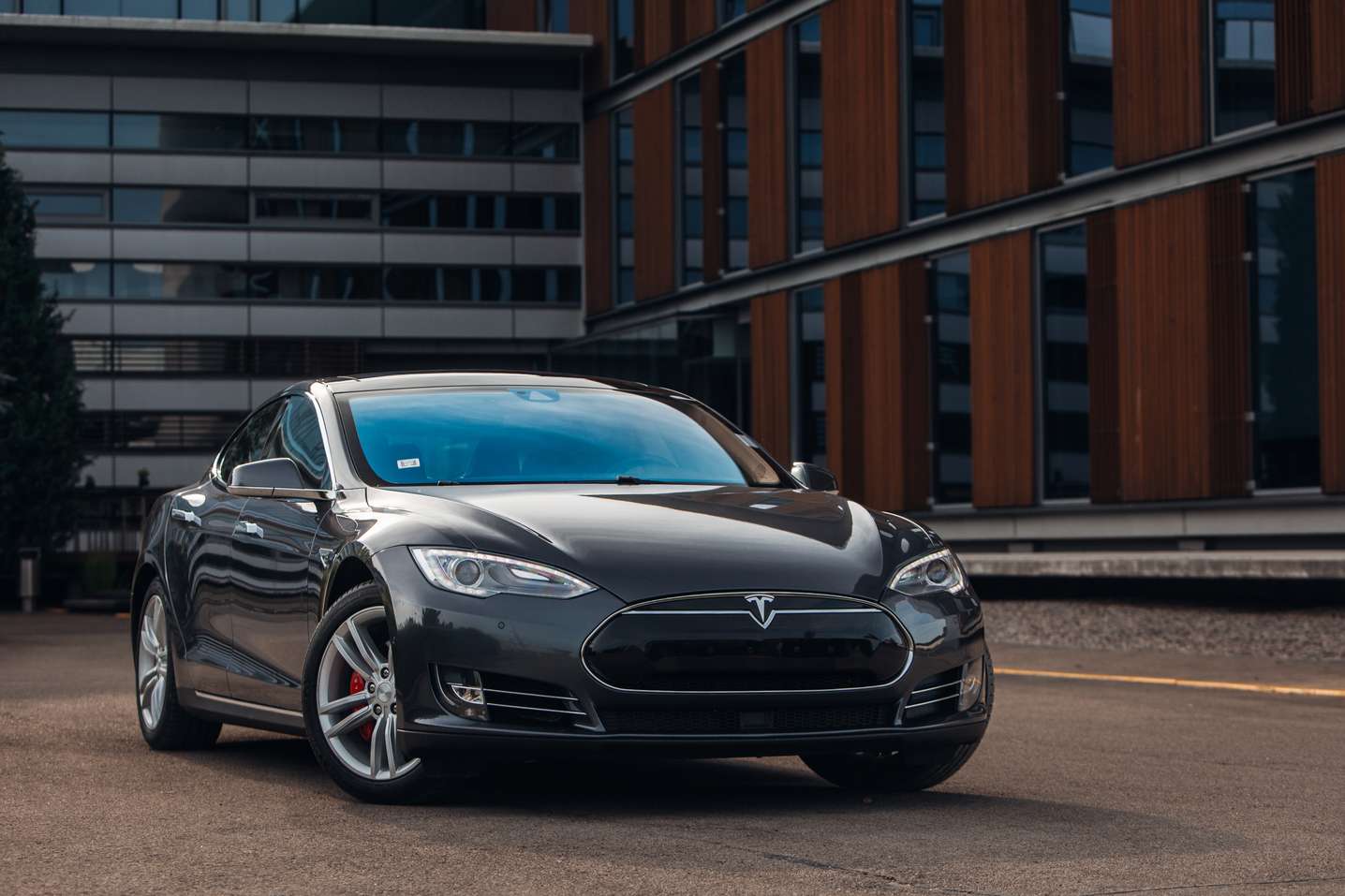 BoJack/Shutterstock.com  
One of the most popular electric vehicles on the market, the Tesla Model S is well regarded for its range and is a standard for luxury EVs.
Luxury & comfort: Futuristic and minimalistic design, silent operation.
Performance: Electric power offering instant torque and smooth acceleration with a range of up to 405 miles for the Long Range model.
Safety: Notable for impressive safety ratings, the Model S also includes Tesla's Autopilot driver assistance system.
Passenger experience: Panoramic views, over-the-air updates, and a 17-inch touchscreen.
7. Genesis G90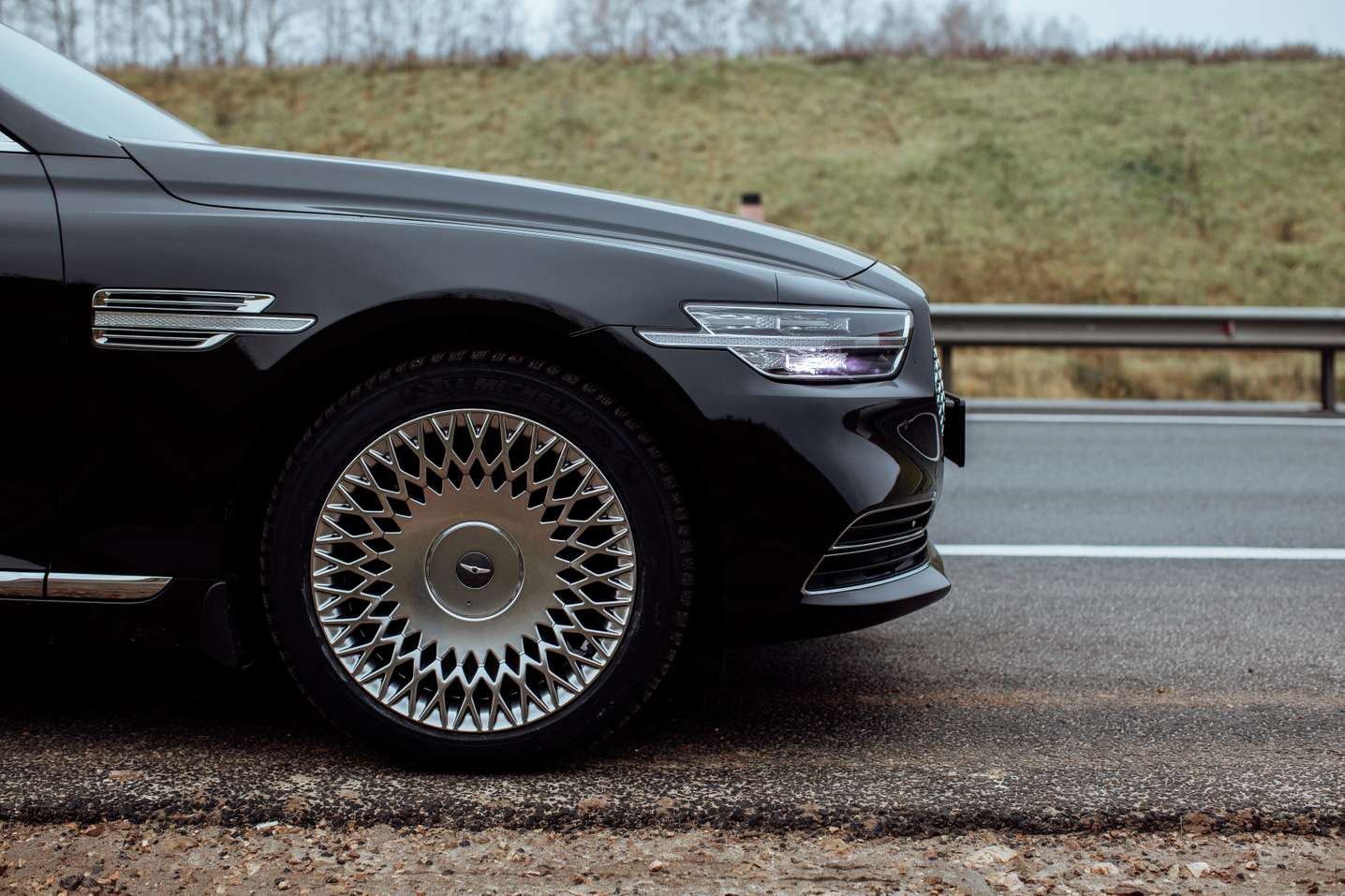 Denis Kalinichenko/Shutterstock.com  
Fully redesigned for 2023, the Genesis G90 now features a  modern and streamlined look, and is packed with high-end technology and luxury features.
Luxury & comfort: Understated elegance, top-notch materials, and a Lexicon sound system.
Performance: Smooth ride and moderate fuel efficiency powered by a turbocharged V6 engine with an available E-Supercharger.
Safety: Comprehensive suite of safety features including lane departure prevention and highway driving assist.
Passenger experience: Quiet ride, rear-seat luxury features, and entertainment options.
8. Jaguar XJ
Though discontinued in 2019, the XJ remains a popular luxury vehicle due to its powerful engine and customization options.
Luxury & comfort: British craftsmanship, combining luxury and technology with a wide variety of trim options.
Performance: Featuring agile handling and power with moderate fuel efficiency, the XJ has a variety of engines from a standard V6 to a mighty, supercharged V8.
Safety: Safety technologies to ensure passenger well-being, including optional features like reverse automatic braking and an intelligent speed limiter
Passenger experience: Exclusive materials, spacious seating, advanced infotainment.
9. Lincoln Navigator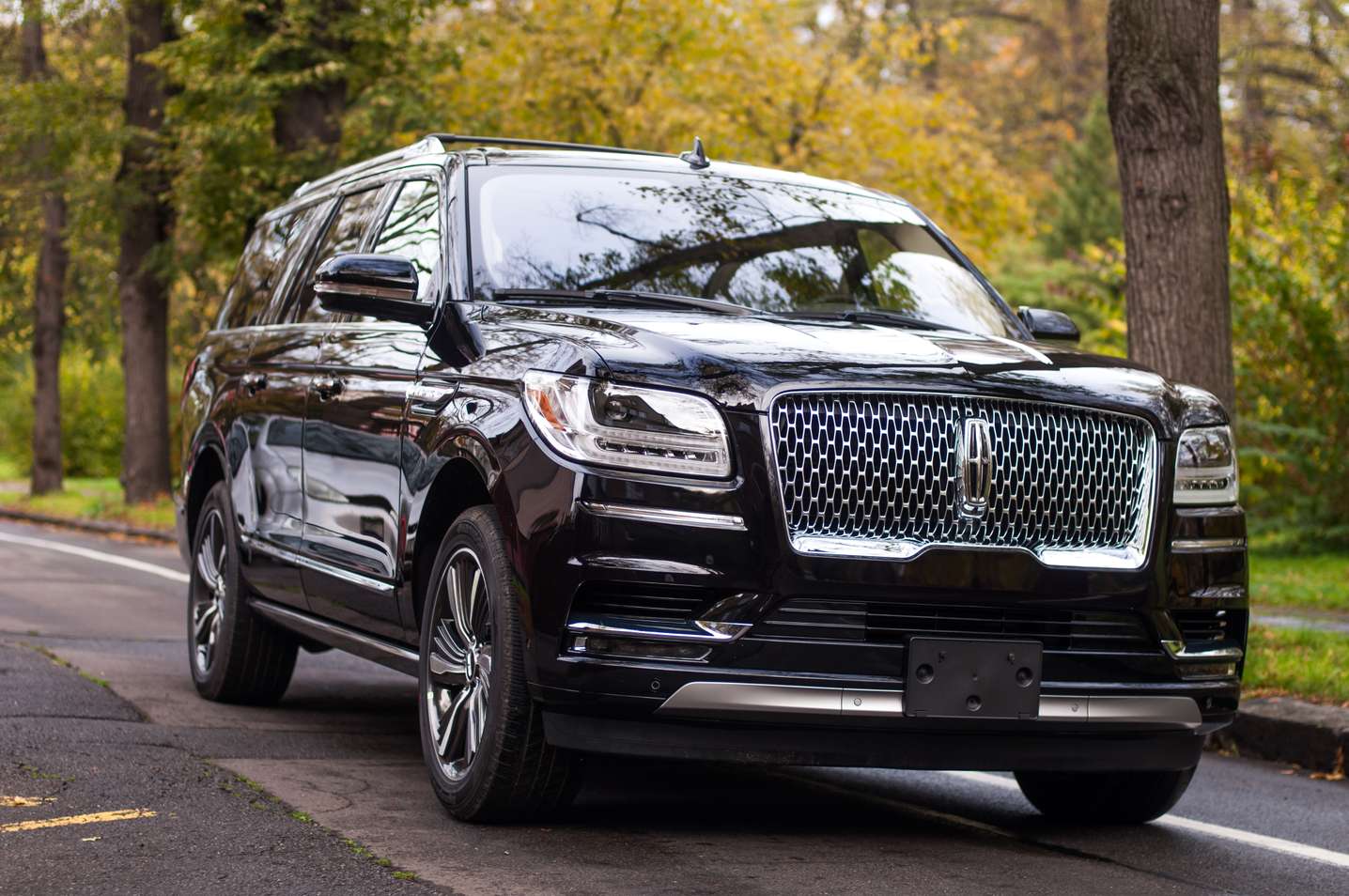 Chorche de Prigo/Shutterstock.com  
One of the safest SUVs available, the Navigator is a premium luxury vehicle, known for its twin-turbo V6 engine and sprawling, luxurious interior.
Luxury & comfort: Elegant design with a focus on passenger comfort and spaciousness, the Navigator truly allows passengers to stretch out.
Performance: Robust engine performance from the powerful and efficient twin-turbo V6 paired with refined handling.
Safety: Equipped with a suite of safety and driver-assist technologies like adaptive cruise control with stop-and-go and an evasive steering assist.
Passenger experience: Premium audio, ambient lighting, and customizable seating comfort.
10. Mercedes-Benz GLS
The "SUV of the stars," the GLS from Mercedes-Benz flaunts a well-earned reputation on the strength of its high-end performance, both on and off the road, and its air suspension, providing an incredibly smooth ride.
Luxury & comfort: SUV counterpart of the S-Class offering equal opulence and technology.
Performance: Power, efficiency, and off-road capabilities, sporting either a 3.0L turbocharged inline-six engine or 4.0L twin-turbocharged V8 engine.
Safety: A leader in safety innovations and features, including pedestrian detection and blind spot monitoring.
Passenger experience: Spacious interiors, entertainment systems, and air suspension for unprecedented ride comfort.
Already have a vehicle identification number? Decode a VIN right here!
Conclusion
Choosing the optimal vehicle for Uber Black or Lyft Lux requires striking the right balance between luxury, comfort, and safety,  for you and your passengers. These premium vehicles ensure your fares ride in style and you pack cutting-edge luxury and tech features to create an experience that will impress them. 
While the maintenance and operational costs of the luxury vehicles above may be higher,  enhanced fare rates and passenger satisfaction can make them a worthwhile investment. Always consider factors like fuel efficiency, amenities, and passenger experience to ensure that your chosen vehicle maximizes profits and rider satisfaction.
Frequently Asked Questions
How do fuel efficiency and luxury merge in these vehicles?
Brands often integrate hybrid or electric technologies along with aerodynamic designs and efficient engines to ensure luxury doesn't compromise fuel efficiency. Luxury vehicles are often engineered with lightweight materials and complemented with,  new technology like regenerative braking to maximize efficiency without compromising performance.
How do these cars enhance the passenger experience?
Features like noise insulation, ambient lighting, plush seating, and advanced infotainment systems contribute to an upscale, comfortable, and entertaining ride. The design of the vehicle creates a spacious interior featuring ample legroom, so your passengers never feel cramped, even while riding in a full vehicle.
Is maintenance a concern for these premium vehicles?
Maintenance for these vehicles can be pricier but is offset by the enhanced passenger experience and the ability to charge premium fares. Some maintenance costs can be offset by regularly maintaining and monitoring your vehicle: prevention is almost always cheaper than repair. You may also want to consider purchasing an extended warranty to protect your investment long-term.
Can amenities influence the passenger's rating and tips?
It's not clear whether providing amenities has a direct influence on either passenger ratings or tips, but it's unlikely to hurt. A low friction expierence when getting and taking an Uber is usually a good thing for you rating and bottom line.