Whether it's Uber, Lyft, Doordash or one of the other innumerable ridesharing and delivery apps currently flooding Google Play and the App Store, you may have considered a side hustle delivering food or driving people to the airport. The ridesharing and delivery service industries have exploded in recent years, and there's a lot of money to be made if you're not sinking it into paying off or maintaining the wrong vehicle. 
Looking for the right vehicle? Find out about its background with 50 vehicle history reports per month with a Bumper subscription!
Why having the right car for ridesharing is important 
Having the right car can impact your earnings, reputation and overall driving experience, while the wrong ride can sink you. One of the major expenses with a ridesharing gig (especially if it's your main source of income) is fuel. Fuel economy should be top of the list when considering a new vehicle. EVs and hybrids clearly have a leg up in this department, though you'll want to be aware of range: constantly stopping to recharge during your workday can put a major crimp in your earnings. 
Beyond that, maintenance is an important consideration. You'll be putting a lot of miles on a rideshare car, and you don't want constant maintenance and repairs to eat into your earnings. Reliability is thus a huge factor, as is cargo space, particularly for Uber and Lyft, so you can maximize the number of passengers you can ferry around at once. This is also important for Doordash or Instacart, as you'll need space to stash multiple grocery orders. 
Already have a vehicle identification number? Decode a VIN right here!
Best cars for Uber, Lyft, Doordash & more
We've curated a list of the top 10 vehicles that balance fuel economy, maintenance costs, insurance and cargo space—the key factors to consider for this line of work.
1. Toyota Prius
One of the best known hybrids, the Prius has earned its reputation by being one of the most reliable and fuel-efficient options on the market. It's a great choice for ridesharing for those reasons, as well as its role as a "family liftback," meaning it's got plenty of room for passengers and cargo.
Fuel economy: a hybrid that consistently ranks among the best for fuel efficiency
Maintenance: Toyota's reputation for reliability shines here
Cargo room: ample space for passengers or delivery items
Insurance: generally lower, due to its safety features and hybrid status
2. Honda Civic
The Civic consistently ranks near the top of non-hybrid cars for fuel efficiency, and Honda has a rock-solid reputation for reliable, low-maintenance vehicles. For a compact, it offers reasonable cargo/passenger capacity, and, as a bonus, it's one of the sportier cars in that range.
Fuel economy: outstanding for a non-hybrid compact car
Maintenance: known for long-term durability and affordable parts
Cargo room: decent-sized trunk and a spacious interior for its class
Insurance: typically reasonable, especially with advanced safety features in newer models
Read our guide on decoding a Honda Civic VIN and its vehicle history report!
3. Toyota Camry
Toyota refers to the Camry as one of its "world cars," meaning it is suitable to various markets without significant changes. This role makes it an excellent option for ridesharing because it's a reliable jack of all trades, being relatively fuel-efficient and, as a midsize sedan, packing lots of cargo space.
Fuel economy: efficient, especially its hybrid variant
Maintenance: minimal and cost-effective
Cargo room: generous interior space
Insurance: moderate; enhanced safety features help with curbing costs
Packing Hyundai's Blue Drive technology (which uses a lithium polymer battery in its drivetrain), the hybrid version of the Sonata takes advantage of the vanilla car's popular features (like a spacious interior and industry-leading warranty coverage) and adds spectacular hybrid fuel economy.
Fuel economy: hybrid efficiency comparable to top players
Maintenance: Hyundai's warranty is among the industry's best
Cargo room: spacious for both passengers and goods
Insurance: fairly priced given its safety accolades
5. Kia Soul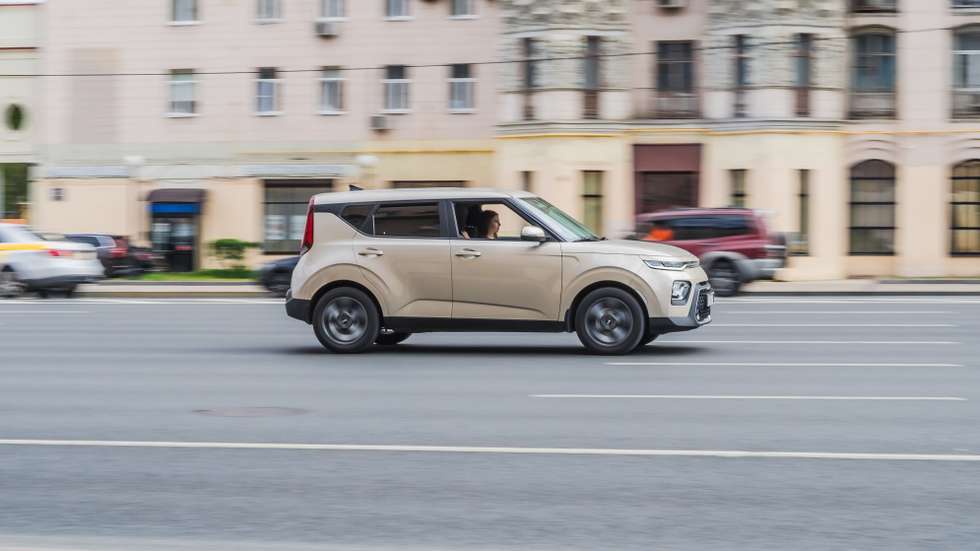 Haggardous50000/Shutterstock.com  
For a boxy hatchback, the Soul is remarkably compact, which accounts for its solid fuel economy while maintaining enough space for cargo and passengers. It's a textbook crossover, and manages to get the best of both worlds from its SUV and passenger car lineage. The Soul EV is also worth considering, particularly the improved second-generation recently reaching US markets.
Fuel economy: respectable for its segment
Maintenance: cost-effective with an impressive warranty
Cargo room: boxed design allows maximum cargo flexibility
Insurance: relatively affordable due to its safety features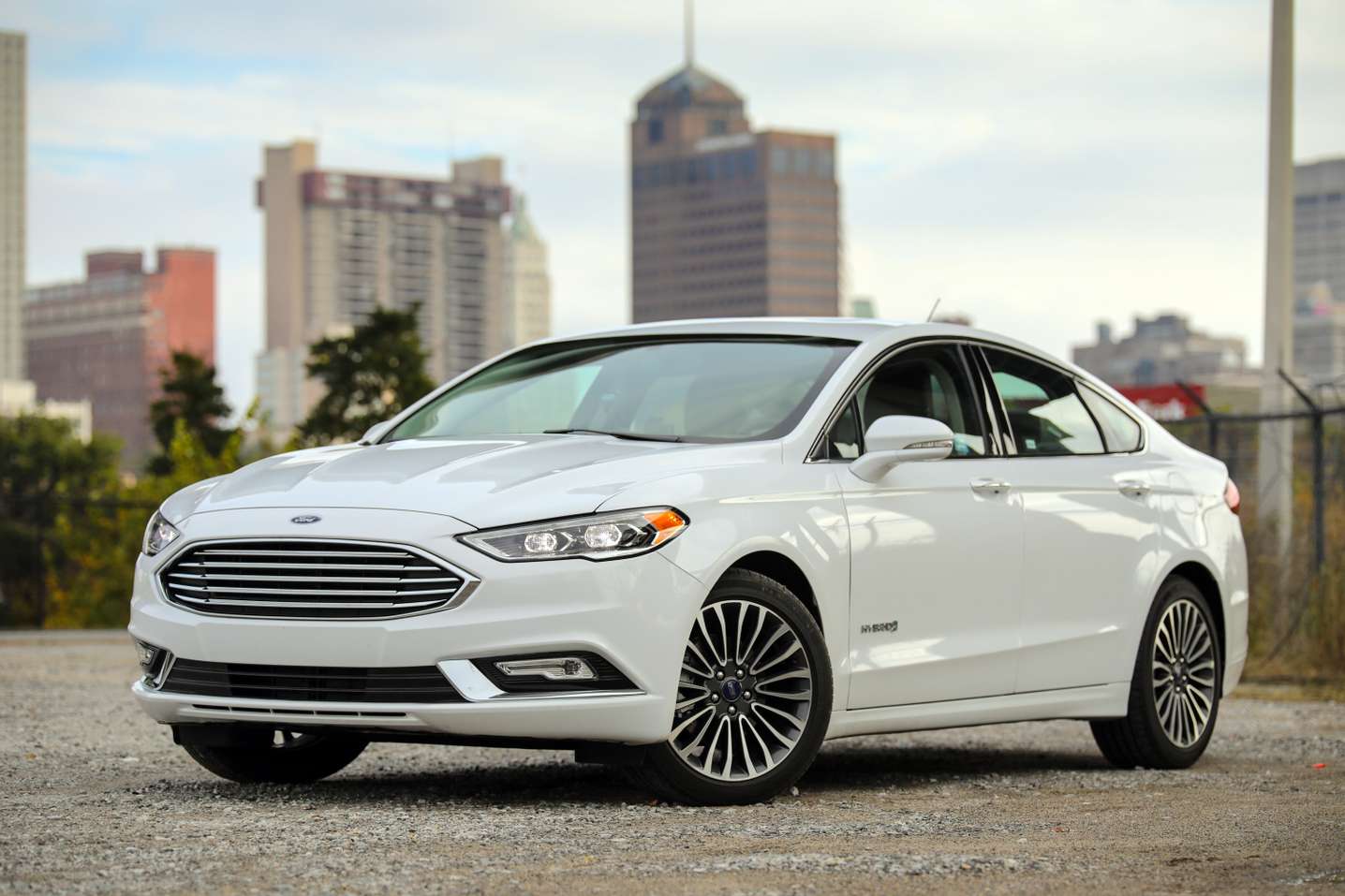 photo-denver/Shutterstock.com  
While the Fusion was officially retired after the 2020 model, it continues to do well on the used-car market due to its solid fuel economy and the ready availability of replacement parts (a hallmark of Ford vehicles across the board). A generously sized sedan, the Fusion will comfortably seat additional passengers and has plenty of room for nearly any cargo you'll be transporting as a rideshare.
Fuel economy: competes well in the hybrid space
Maintenance: reasonable, with many parts readily available
Cargo room: good passenger and trunk space
Insurance: on par with other hybrids in its class
7. Honda CR-V
The "Comfortable Runabout Vehicle," Honda's best-selling SUV remains one of the most ubiquitous rideshare vehicles for obvious reasons. It's one of the most popular compact crossovers, combining capacity with impressive fuel economy, and one of the safest as well, currently holding the 2023 IIHS Top Safety Pick+.
Fuel economy: great for an SUV, especially its hybrid model
Maintenance: Honda reliability comes into play
Cargo room: expansive, suitable for larger deliveries or families
Insurance: generally moderate, especially when equipped with Honda Sensing safety features
8. Mazda CX-5
Another popular compact crossover, the Mazda CX-5 is probably one of the sleekest and best-looking. It's been Mazda's top-selling vehicle every year since 2014, and with good reason, ranking highly in fuel economy, reliability and, following a 2021 facelift, packing a bevy of advanced features like wireless charging and road-noise dampening.
Fuel economy: efficient for an SUV
Maintenance: above-average reliability
Cargo room: spacious with a user-friendly infotainment system
Insurance: competitive, thanks to its array of safety features
It may surprise you to learn that the Malibu is currently the only sedan Chevy sells in the US. It also survived the demise of the Impala and Cruze on the strength of its solid fuel economy and spacious, comfortable interior. It's a workhorse that balances many of the most important factors that make a great rideshare vehicle.
Fuel economy: good efficiency, with a hybrid option available
Maintenance: average costs; parts are widely available
Cargo room: roomy interiors suitable for passengers
Insurance: comparable to other sedans in its class
10. Nissan Altima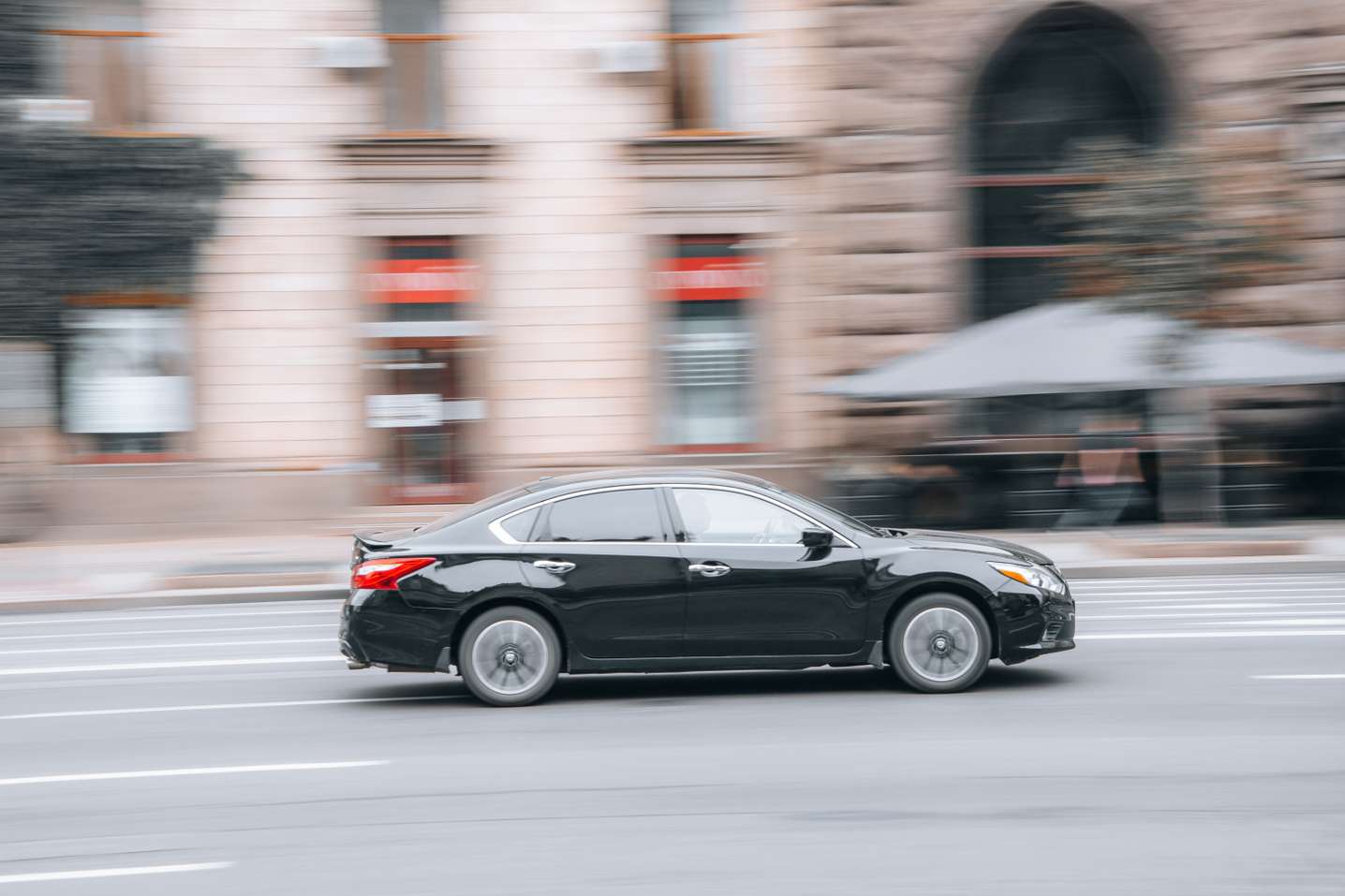 Iurii Vlasenko/Shutterstock.com  
The Altima is a remarkably fuel-efficient vehicle for a non-hybrid, clocking 39 mpg on the highway, and because it's designed as a family sedan, it's got a roomy interior that your passengers will appreciate. It comes in two flavors: a 182-horsepower base engine or, if performance is an important consideration, a 248-horsepower option to make sure your deliveries get there on time.
Fuel economy: solid performance, especially for highway driving
Maintenance: routine services are affordable
Cargo room: adequate space for both passengers and deliveries
Insurance: generally reasonable, influenced by its safety tech
Read our guide on decoding a Nissan Altima VIN and its vehicle history report!
Conclusion
The right vehicle choice can be your biggest asset when diving into the ridesharing or delivery service. Prioritizing fuel efficiency, low maintenance and insurance costs and ample cargo space will ensure maximum profitability and a smooth driving experience. 
Suppose you're considering Uber, Lyft or another passenger rideshare. In that case, you'll need room and comfortable seating so your passengers have the best possible experience (and extras like vibration- and noise-dampening are also a big plus). If you're driving deliveries, on the other hand, seating is less crucial than overall cargo space, so a hatchback or liftback may be the way to go. Regardless of which direction you choose, always consider the total cost of ownership and not just the up-front price of the car. Happy driving!
Frequently Asked Questions
Why is fuel economy so crucial for ridesharing and delivery drivers?
Fuel is a significant recurring expense. The better the mileage the lower your operational costs, maximizing your earnings. With fuel prices steadily climbing, and instability leading to unpredictable spikes, fuel economy is more important than ever.
Are hybrids and electric vehicles (EVs) a good choice for Uber or Lyft?
Absolutely. They offer excellent fuel economy, and electric vehicles have minimal maintenance. As mentioned above, fuel prices continue to rise/fluctuate unpredictably, so the case for a hybrid or EV has never been clearer. In urban areas and even most rural/suburban regions, charging shouldn't be a problem, particularly with a little foresight. However, before you decide to make an EV your ride share vehicle, you'll want to scope out the area and make sure you have reliable charging options.
How does cargo room impact my rating as a driver?
More space ensures comfort for passengers and the ability to handle larger deliveries or luggage, improving user experiences and ratings. Space equals comfort, and more spacious vehicles also tend to feel more elegant and luxurious than more cramped rides.
How can I estimate a car's potential earnings and expenses for these services?
Tools like our market value and car depreciation calculator can give you insights into a vehicle's worth, while our Marketplace can help gauge potential resale value, factoring in depreciation.