There's a half-ton of options available in modern pickup trucks. If you're shopping for a new truck, or just a new-to-you truck, you might have some of the options already sorted out, such as brand, engine, or 4WD versus 2WD. That's not all to consider, as truck cab sizes and especially truck bed sizes vary dramatically. Do you know what you need? Read on for everything you ever wanted to know about truck cab and bed sizes.
What is a truck cab?
Before we get to the different types of truck cabs, what the heck is a "cab" anyway? When referring to pickup trucks, "cab" is short for cabin. This is the same term used in cars, where cabin simply refers to the enclosed compartment that houses the driver and passengers. Truck cabs originally consisted of a seat and driving controls, but modern truck cabs now offer amenities on a par with some luxury cars, filled with safety devices, comfort and convenience features, and even self-driving technology. Despite all the advancements, cab selection can be tricky.
While a simple truck cab size comparison would reveal a real difference in inches, the deciding factor should be the real-world use of the truck. How often will you have passengers? Will they be children or adults? Are these short trips or long hauls? These questions will determine how many seats you need and how many doors make sense when you're shopping the many types of truck cabs on the market. Truck manufacturers have various names for different truck cabs, so here's a look at multiple manufacturers below to get an accurate feel for each truck's cab size.
Truck cab sizes
There was a time when all trucks were simple, two-door work vehicles. But today, truck cabs feature Wi-Fi, heated/ventilated seats, leather-wrapped steering wheels, and active safety systems. The in-cab options list isn't the only thing that's grown, however. As drivers increasingly use trucks as passenger vehicles, cabins have expanded to accommodate their needs. Now, truck cabs come in a variety of sizes. Let's walk through some standard truck cab sizes and where you might find them.
Regular cab
Starting with the smallest and least expensive cab option, the regular cab is also called "standard cab" or "single cab." There's a box for the engine bay, a box for the cab with only two doors and a box for the bed in this simplest version of a pickup. The two doors offer access for a maximum capacity of three people on a single bench seat. There's almost no room behind the seats, usually just enough space for something small like a laptop bag.
These are generally budget trucks, usually lacking high-end trim options. Chevy appropriately calls this "WT" for Work Truck, a perfect affordable platform for tradesman jobs. If you are looking for a family-style daily driver, look to at least the extended cab, as the regular cab is impractical. Today, the regular cab's popularity is fading, with models like the Nissan Titan and Toyota Tundra not even offering the configuration. Ford still offers Regular Cab F-150s, as does the Chevrolet Silverado.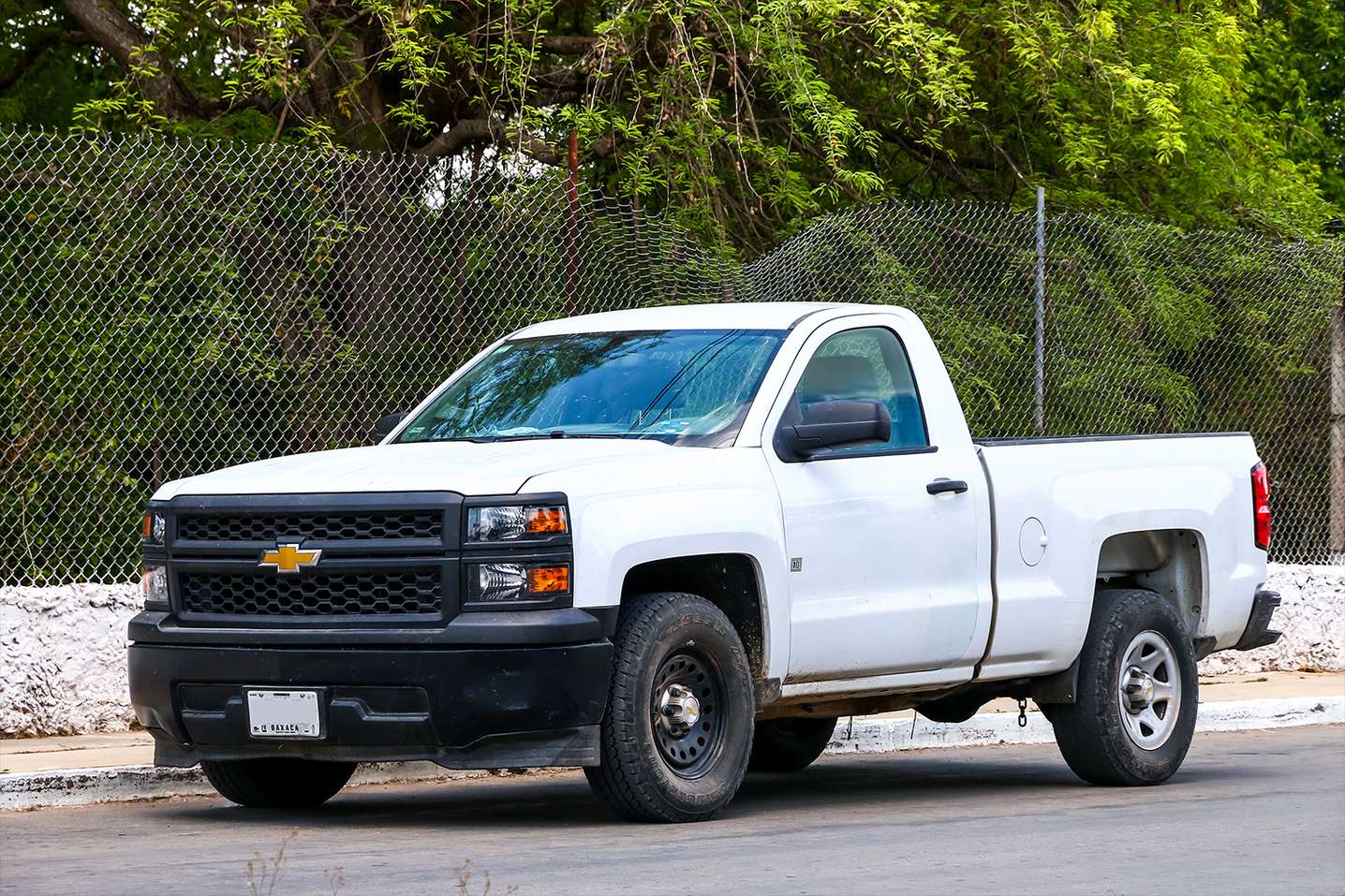 Extended cab
If the regular cab is a bit too small for you, the extended cab offers a huge step up in convenience through the addition of rear seats, and often, rear doors to access them. Extended cab rear doors are small (if the truck has them at all), and usually reverse-opening (often called "suicide doors" in the hot-rod community). Rear seats are a simple fold-down jump seat design in Toyota's base model trucks, while other manufacturers opt for flat, utilitarian bench seats. Both designs put utility and affordability far ahead of comfort.
Rather than mimicking sports cars with a worthless back seat, extended cab trucks are more like the truck equivalent of compact sedans—rear passengers get dedicated space, but it's probably not comfortable enough for a multi-day road trip. Toyota calls this the "Access Cab," Chevy's Silverado gets the "Double Cab" name, Nissan is fancy and calls it "King Cab," while Ford labels it "SuperCab" for the F-150.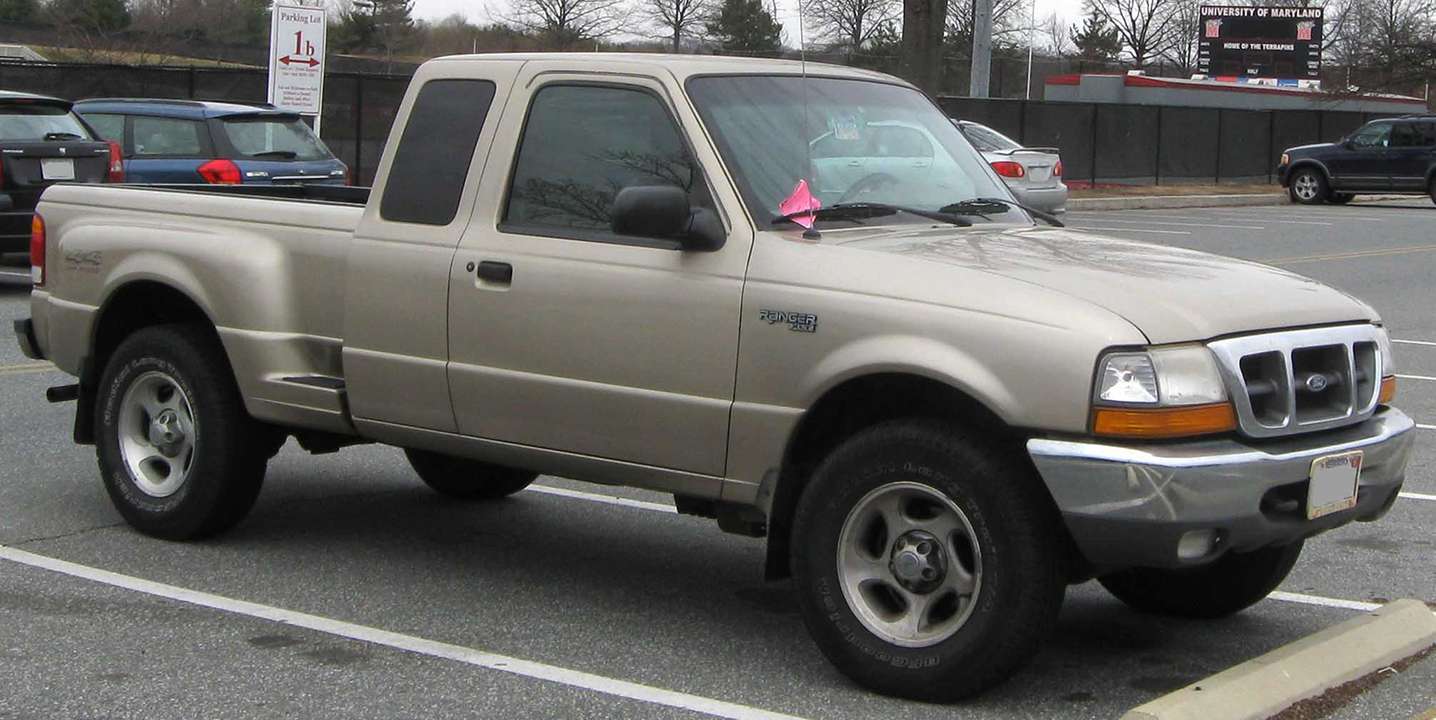 Double cab
The double cab is a bit of an in-between cab configuration, and it's not offered by every truck manufacturer. You can see this in the Toyota Tundra and Tacoma, where an extended cab is not offered. Instead, Toyota offers the "Double Cab" in its place. In fact, Toyota created the Double Cab name for a four-door truck back in 1962, and offers the name today as an extended cab competitor with similar size rear doors, but rear-opening. Just know that if you are shopping Toyota, Double Cab is an extended cab with small but conventional doors, while an extended cab offers small reverse-opening doors.
Crew cab
For most manufacturers, a crew cab is the largest truck cab available. A crew cab truck can seat five or six adults depending on if a front bench seat is available. The four doors are full size, and hinged at the front for a standard opening door. Due to the larger cab size, crew cabs cost more to produce and this is reflected in their higher price. The F-150 XL with crew cab is a $3,600 premium over the SuperCab. Crew cab is the ideal configuration for a family truck that is replacing a sedan or SUV. The access and comfort also make crew cab trucks popular for work crews that travel long distances. The crew cab is called the CrewMax on the Toyota Tundra, while Ford uses SuperCrew. Chevy and Dodge keep it simple, referring to these trucks as Crew Cabs.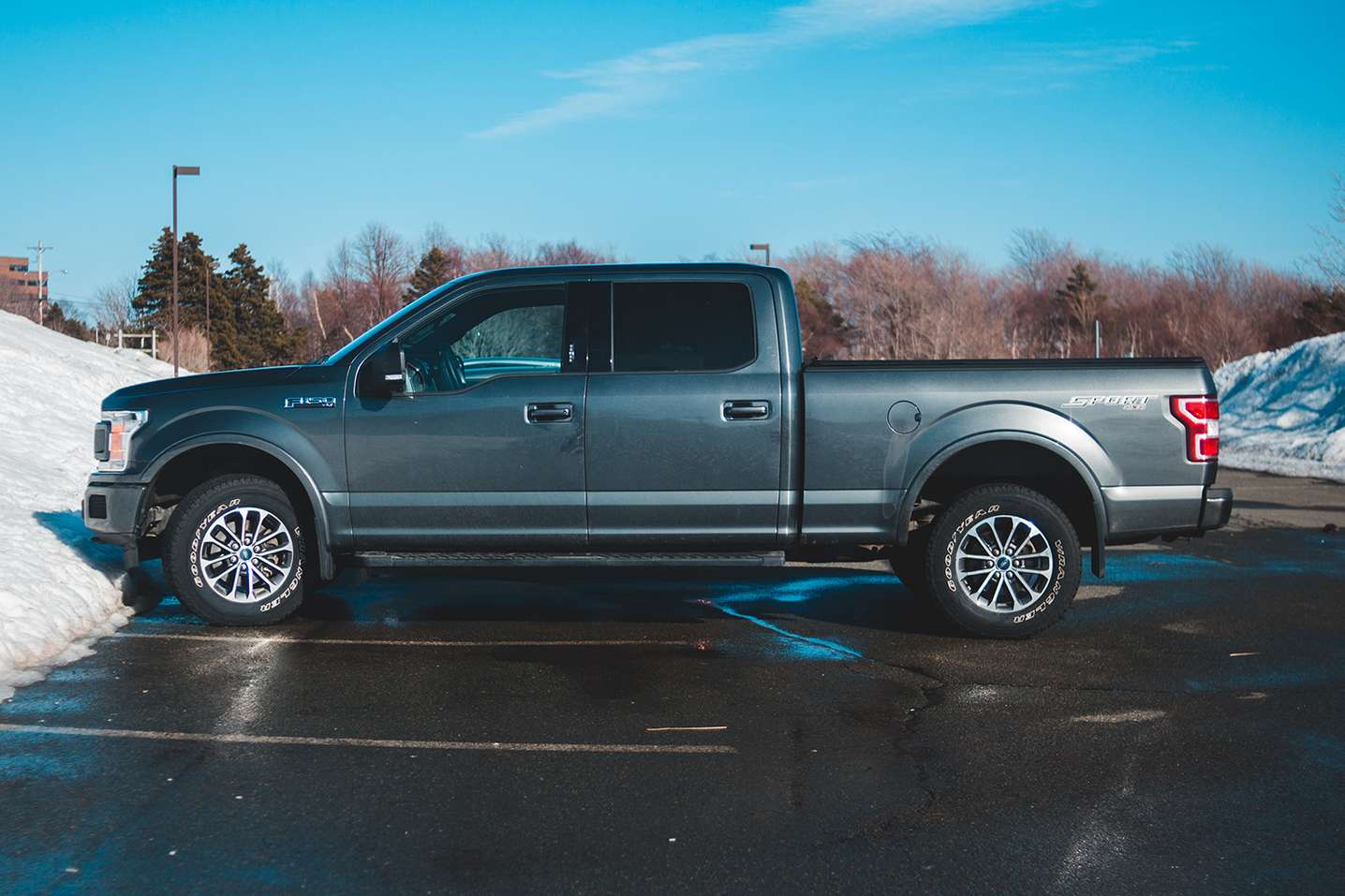 Mega cab
Mega Cab is the limo of truck cabs, offering space and convenience not found in smaller trucks. Available as an option for Dodge Rams for the past decade, the current Mega Cab is only found on the Ram Heavy Duty 2500 and 3500 trucks. This option extends the truck's cab by nearly a foot in length, offering 9.1 cubic feet of cargo space, three times the amount of the crew cab. Mega Cab also delivers over 45 inches of rear leg room, more than almost every other vehicle. It is a price increase over the crew cab, too, and only offered with 4WD and standard size 6-foot, 4- inch bed. If you want maximum passenger space (or maybe your kids or carpool group are taller), they'll enjoy the increased legroom offered by the Mega Cab. For maximum work space, we'll have to look at a truck's bed size.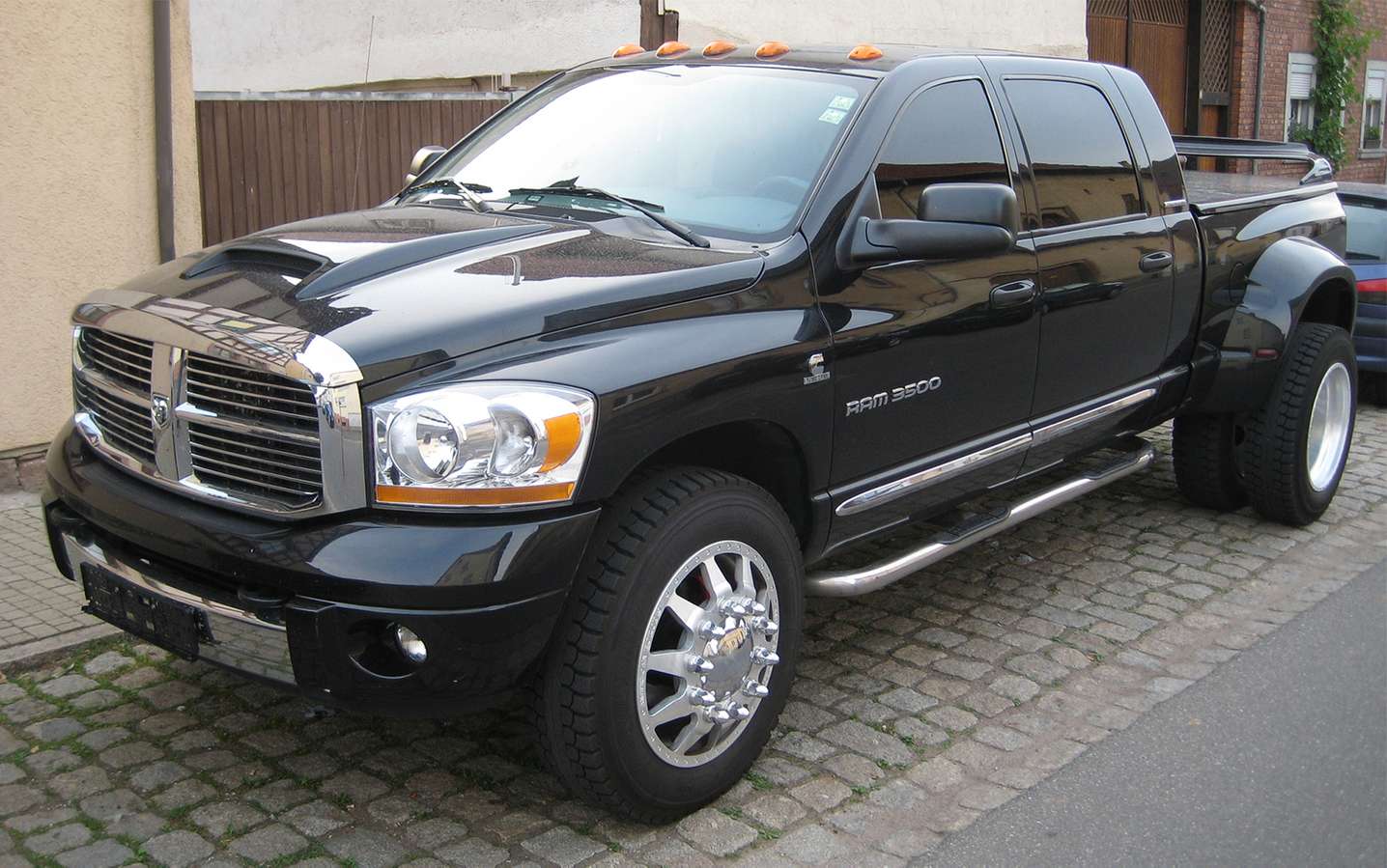 What is a truck bed?
Also called a "cargo box" or "truck box," the name "bed" borrows meaning from the building trades, a supporting or underlying structure or the freight platform used in trains decades before the pickup hit the streets. Regardless of etymology, the bed is where the utilitarian work of a truck is on display, holding anything from gravel or dirt bikes to everything you own during a move across town. The key differentiator between the cabin and bed is that the cabin is built for people, and the bed is built for cargo. While some beds have a cover or cap, most just have four sides for containing cargo and an open top. The tailgate at the end allows easier loading and unloading, and additional storage options inside the bed are a relatively new feature.
Truck bed sizes
Much like truck cab sizes, pickup truck bed sizes vary dramatically depending on the purpose of the vehicle and needs of the driver. Pickup beds are usually around 20 inches deep and at least 60 inches wide on even small 1970s trucks, and generally start at 66 inches for a short bed, and nearly 98 inches for the longest long beds. Like 2x4 lumber (which actually only measures 1.5 inches by 3.5 inches), truck bed sizes aren't always what they appear. Toyota's 5.5-foot bed (66 inches) is actually 67 inches long, so bring a tape measure and compare actual specs if you regularly haul.
Short beds
Short beds are ideal for the commuter/family truck. This driver probably doesn't haul much cargo, or do it often, but enjoys being able to stuff a large TV back there with ease, or haul a dozen bags of mulch on the weekend like it's nothing. The short box allows for easier maneuvering in tight spots like parking garages, and easily fits in the home garage. Contractors and trades might find the size lacking. Ford, Nissan, and Toyota call the short bed by its size, a 5.5-foot bed. Dodge lists the 5-foot, 7-inch box for Ram pickups, while the Chevrolet calls it a short bed on the Silverado, measuring 5 feet, 8 inches.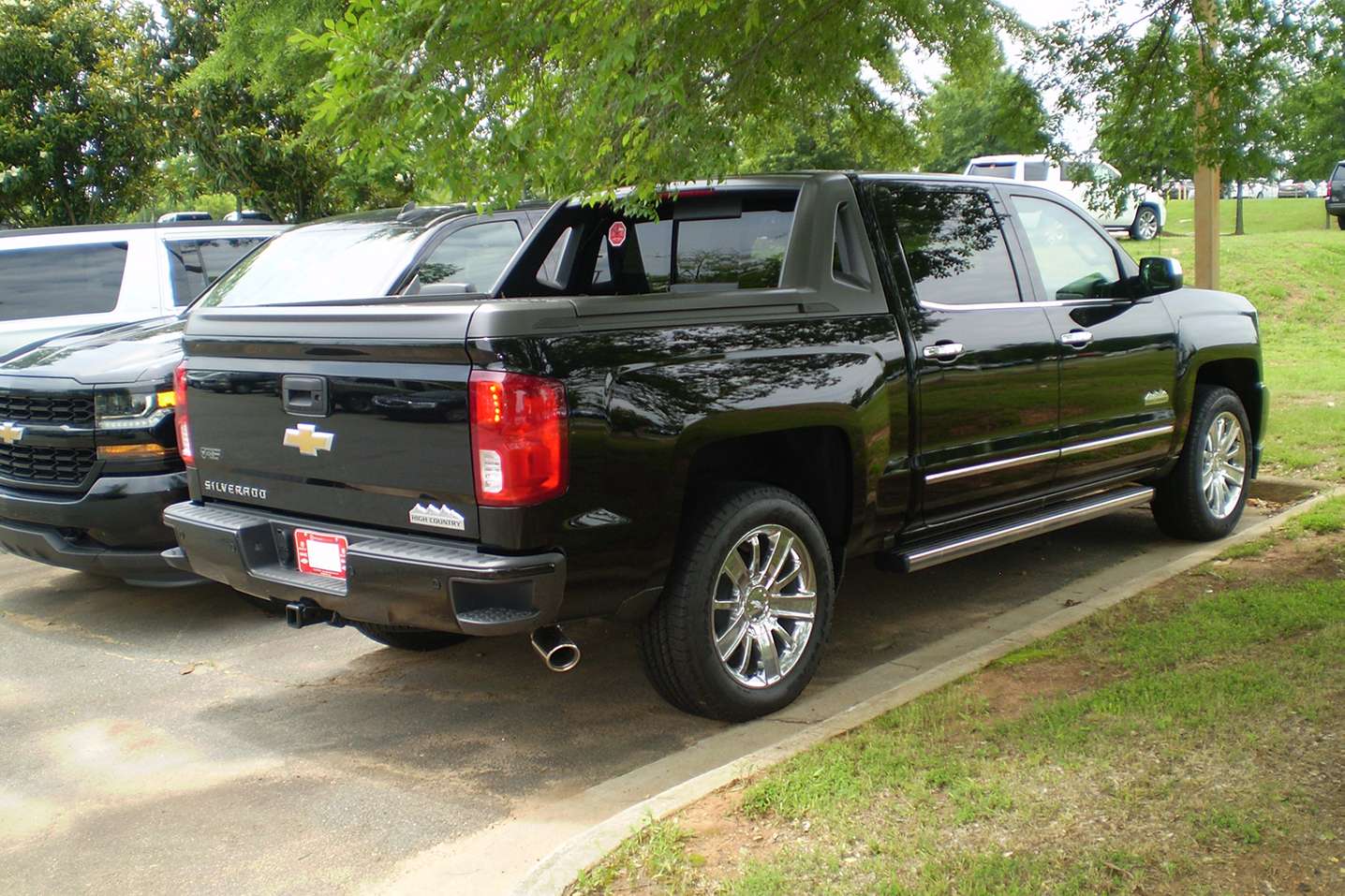 Standard beds
The standard truck bed size is the Goldilocks of truck beds, as it's neither too big nor too small, but just right for most truck buyers. If you occasionally carry cargo, the standard bed provides plenty of space, without the downsides of the long bed. If you haul unusually long cargo, such as kayaks, canoes, or 12-foot-long drywall from the home improvement center, then you might need a long bed. Ford and Toyota's standard beds are labeled as the 6.5-foot bed. It's 66 inches long for the Nissan Titan. Chevy calls it the "standard bed," at an un-standard 6.6-foot.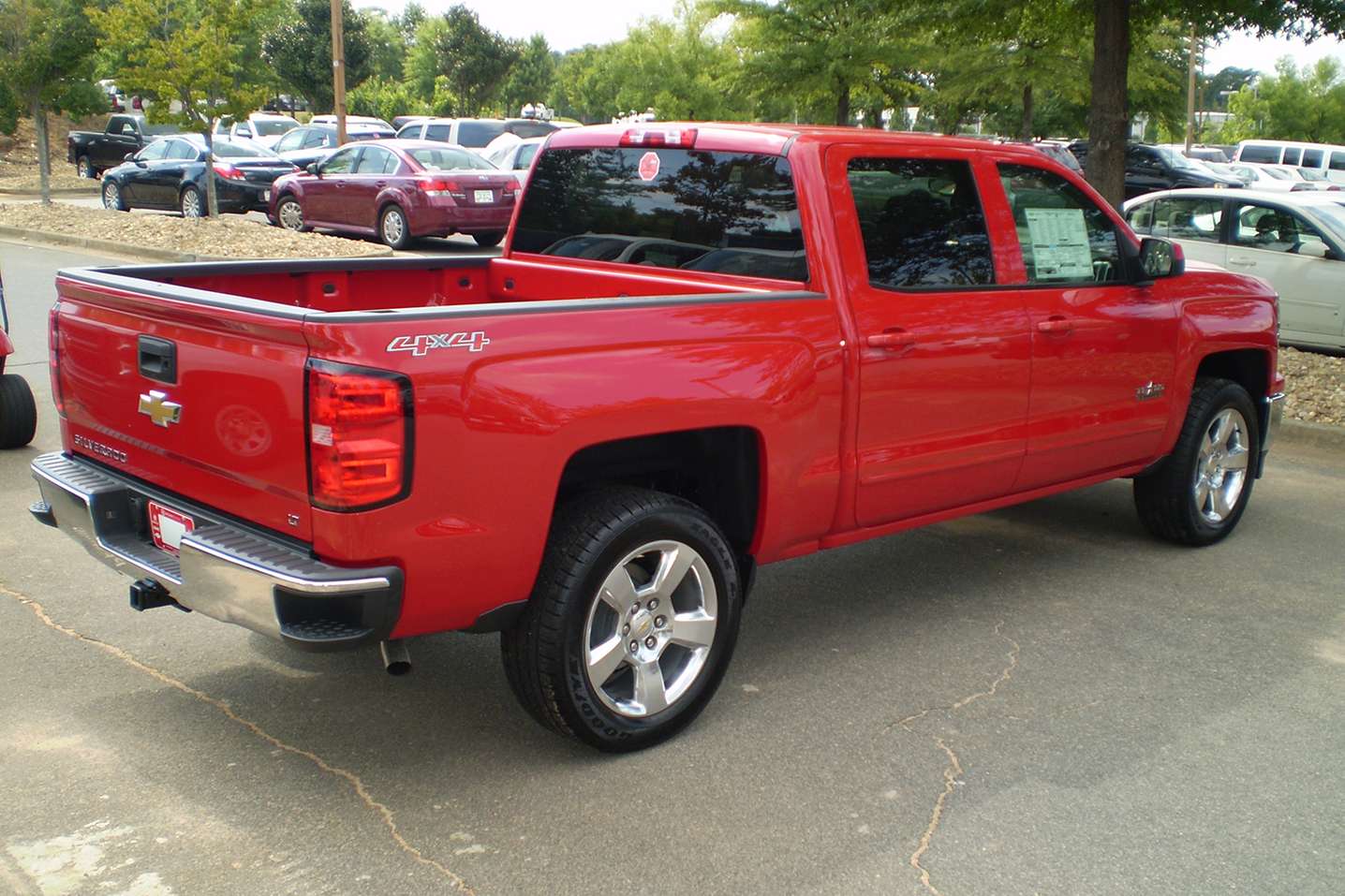 Long beds
Long beds are great for the workhorse truck. Able to handle larger sheets of drywall, 8-foot-plus lumber or galvanized pipe, long beds are designed for work. They are also perfect for XL-size hobbies, like hauling an ATV or Sea-Doo in the bed. This extra bed length does make the truck noticeably longer, making it slightly harder to maneuver, like when backing into the job site. Still, if you are looking for the ultimate cargo hauler, the long bed is your best bet. Like the other beds, long bed sizes vary by manufacturer, like the 8.1-foot bed at Toyota, or 8 foot at Ford. The Chevy Silverado's long bed is 98.18 inches, or 8.18 feet.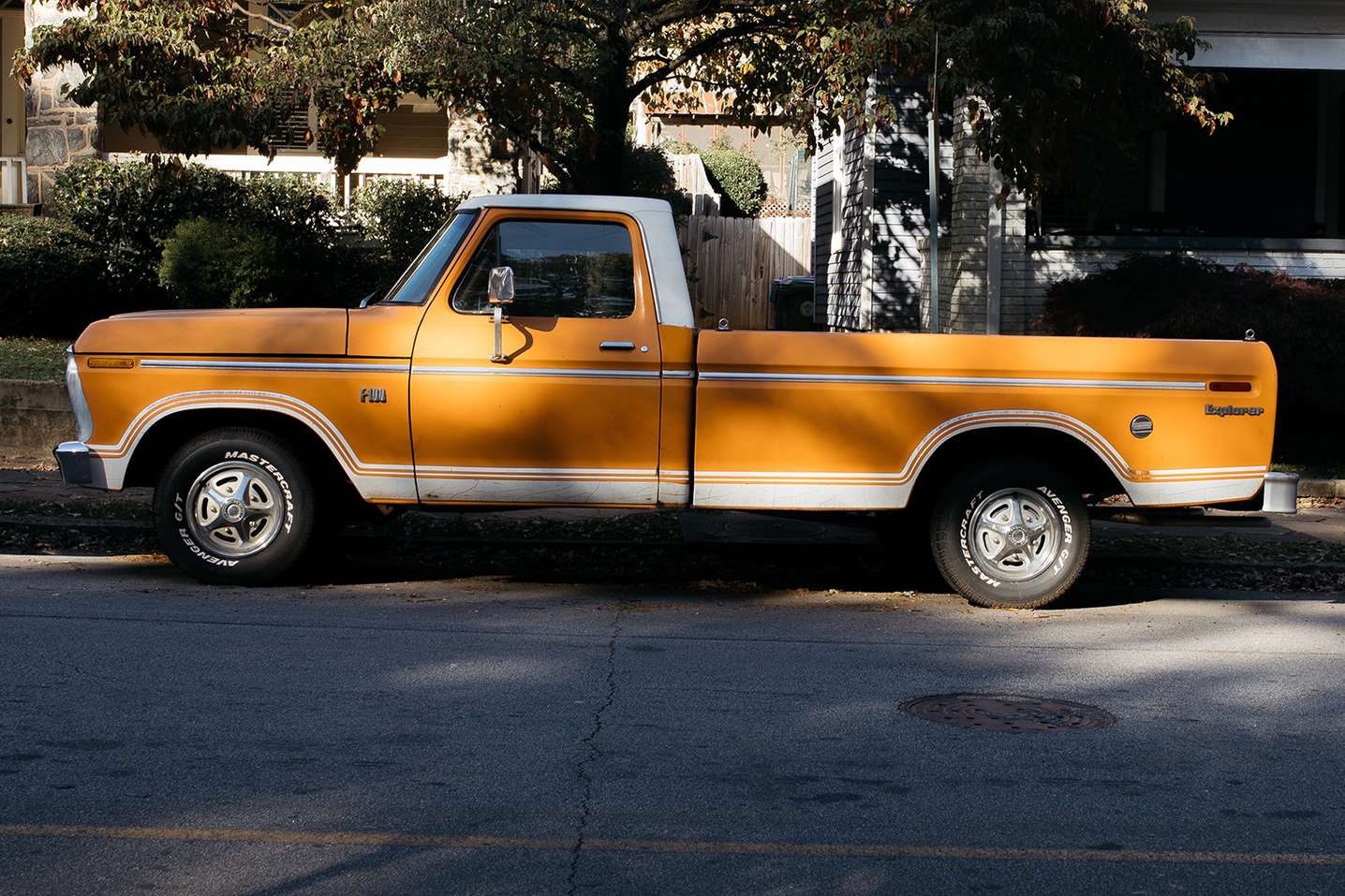 Can all truck cab sizes match with all truck bed sizes?
After reading this far, you're probably interested in an online tool that allows you to build a truck with every possible cab and bed configuration. What might surprise you is the limitations that the cab size or bed size brings to the truck. Just as you can't get the top-end 702 horsepower Ram TRX engine in the base model Ram Tradesman, you can't buy a GMC Sierra with a regular cab and short bed, or the long box behind a long crew cab. The second combination would make an awkwardly long truck, but it's more about manufacturers offering what customers usually order.
For example, different paint colors generally cost the same price to produce, but no one currently offers a purple truck at any price. Not offering as many color options as the largest Crayola box means manufacturers save money on everything from website design to supply storage. This lack of uncommon paint selection extends to other options, like unpopular truck cabin and bed combinations.
Putting it to bed
Truck cabs and beds offer a huge variety of options and sizes. Before buying, think about how you will use the truck. If you value an affordable work truck, look to a regular cab. If you want a comfortable sedan-like truck, check out the crew cabs. For a dedicated trade/construction/work vehicle, you might need a long bed.